Customer Reviews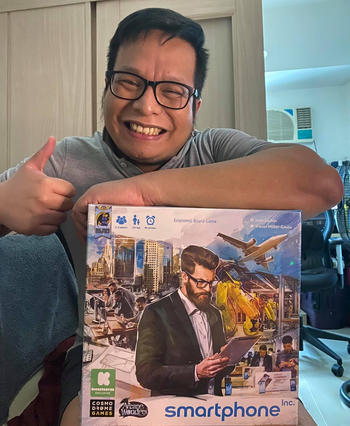 02/18/2021
I recommend this product
My Wish Was Granted
I remember asking this specific version during one of their livestreams, and to my surprise, it was available in "pre-order". Hope you guys could continue doing this, especially for "hard-to-find" or "deluxified" games.
Morgan G.

Philippines
03/02/2021
I recommend this product
Smartphone Inc is great.
Smartphone Inc is great. The KS box is bigger so it should be able to contain the expansion. The problem is that it is still a tight fit.
Anonymous

Philippines