Board Game Theme Park
All aBOARD EXPO is Back!
Giant Board Game Theme Park
Embark on an Epic Board Game Adventure at Gaming Library's Exclusive Event!
When: October 13 to 15, 2023
Where: New Wing Shangrila Plaza Mall
What to Expect:
FREE SWAG
NEW Board Games From Spiel Essen!
Giant Board Game Experience
Amazing tournaments with cool prizes
Promos and discounts as reward for Board Game Achievements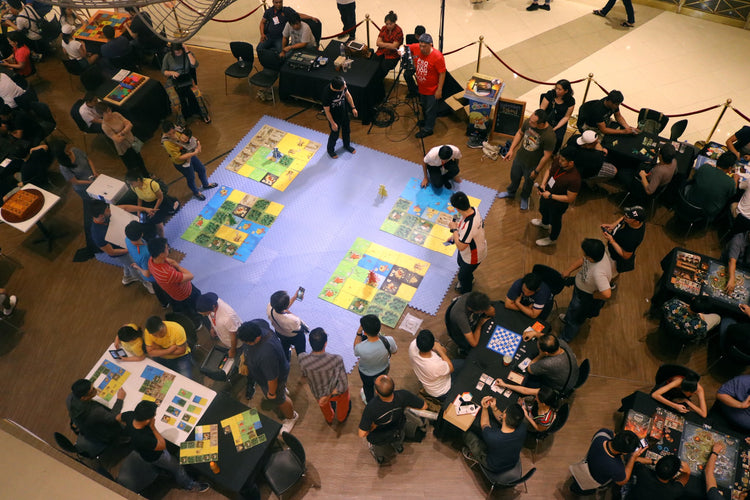 Reserve Now
All aBOARD EXPO
Cascadia
The Pacific Northwest is calling—Will you build the best habitat in Cascadia? Herd your wildlife and build your biggest territories, because the Cascadia Philippine Championship is upon us!

Be one of 32 players to compete in our Cascadia Tournament for the chance to become the Philippine champion and represent the country in the Asia championship leg to be held at CMON Expo Bangkok. The winner will get airfare, hotel and exclusive access to the CMON Expo Bangkok, while the runners up will win Cascadia Expansion set or gift vouchers.

Chance to go to Bangkok!
Ticket To Ride
From Edinburgh to Constantinople and from Lisbon to Moscow, make sure to hold on to your tickets, passengers, as we visit the great cities of turn-of-the-century Europe in our special Ticket to Ride: Europe Tournament!

Up to 16 players get to board this train in the hopes of winning Ticket to Ride: Legacy, while runners up win Whole Day Play Vouchers at All aBOARD XP!

Get your ticket now!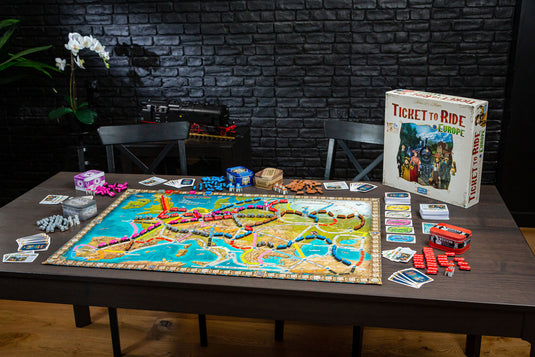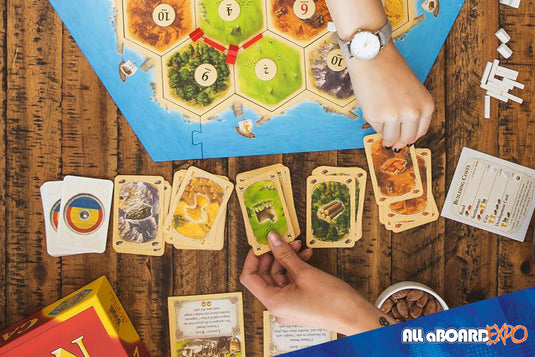 Catan
On the island of Catan, players fight to be the island's dominant force by building settlements, cities, and roads. Will you be the standout settler to give rise to the most powerful city?

We're looking for 16 players to trade, settle, barter, and build in the Catan Tournament! Runners up score Whole Day Play Vouchers at All aBOARD XP, but the grand winner not only becomes the settler that most thrives on the Island, but also walks away with a special Catan 3D Set worth Php 16,000!

Catan-alyze the Competition!
Marvel Remix
In Marvel Remix, players remix different characters, items, or locations from throughout the Marvel Universe in order to build the best hand with the strongest combos. Are your avengers ready to assemble for a Marvel Remix Tournament?

16 players will remix to the best of their ability for the chance to win a Fantasy Realms Gift Set, while ALL participants receive an exclusive Squirrel Girl Card!
Grab a copy!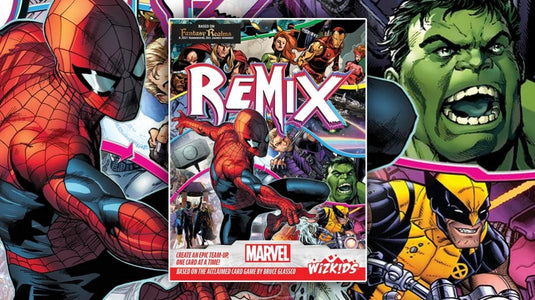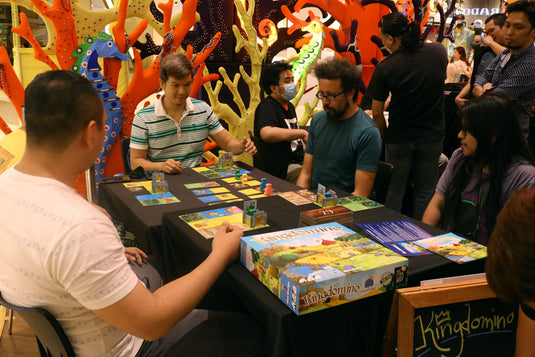 Giant Games
Have you tried playing super sized games? Its a unique experience that will definitely give you a fresh take on playing board games on a table. The tactile feel is just different and its better experienced personally.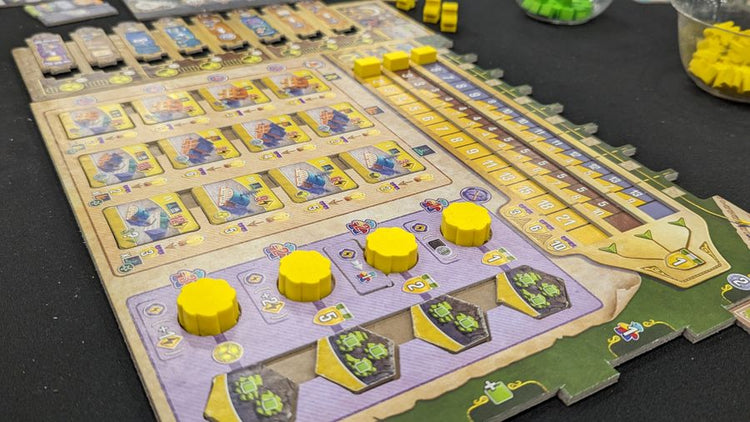 Essen Releases
A Preview of the New Games You can Play in EXPO