Customer Reviews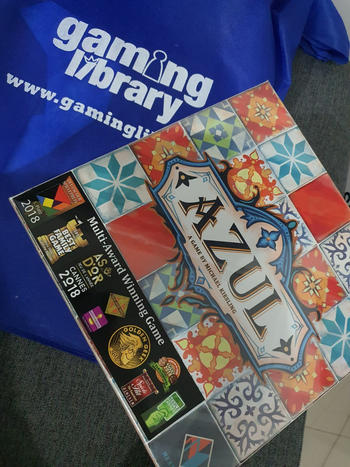 11/02/2020
I recommend this product
Azul
Really enjoyed playing this game. Easy to teach and learn, has depth and strategy and fun to play!
Carlo V.

Philippines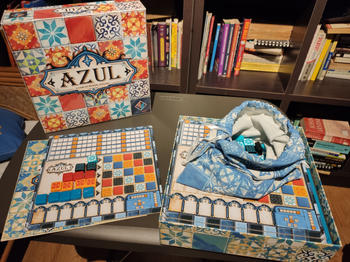 08/15/2020
I recommend this product
A very beautiful family game!
I like the artwork of the game--from the box, to the resin tiles, player boards, factory displays, and linen bag. Everything is just beautiful and relaxing to look at! At the same time, I find the game very engaging, as each player tries get the tiles he needs (and don't need) to form the patterns he wants. I also like the fact that it is a family game that my young son, my wife, and I can play together. So far, Nanay is crushing it. My son and I must have our revenge! :D
Anonymous

Philippines
02/02/2021
I recommend this product
Azul Nights are the best nights!
This is one of the games I enjoy with my sister and brother-in-law. Super nice quality and the tiles are very colorful and pretty.
Anonymous

Philippines
11/18/2020
I recommend this product
My family absolutely loved it
This is a game we tried before, but never got around to buying it til recently and I'm so glad we finally did cause we have more games to bond over now. My parents really enjoyed it, and we all get pretty competitive hehe
Anonymous

Philippines